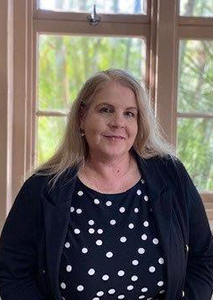 Megan graduated from the Queensland University of Technology (QUT) with a Bachelor of Arts (Justice Studies) and a Bachelor of Laws in 2005. Since that time, she has completed a Graduate Diploma in Legal Practice and a Master of Laws, also at QUT. Megan was admitted as a solicitor of the Supreme Court of Queensland in 2006 and is also admitted as a solicitor of the High Court of Australia.
Megan's main areas of practice are in family law and domestic violence. She also has experience in the areas of criminal law, traffic law and estate law.
Megan has significant experience in assisting her clients resolve their parenting matters and their matrimonial or de facto property matters. Megan understands that going through a separation can be an emotional and stressful time and she strives to guide her clients through the process with sensitivity and professionalism in order to obtain the best results possible.
Megan appears on a regular basis before the Federal Circuit and Family Court of Australia to represent her clients in relation to their family law parenting and property matters. She has also appeared on behalf of her clients in the Magistrates Court in relation to their domestic violence matters on many occasions.
Megan has considerable experience in the drafting of Wills and Enduring Powers of Attorney and administering deceased estates. She has also represented clients in the Magistrates, District and Supreme Courts and the Court of Appeal in relation to criminal matters.
Areas of law
Family Law
Domestic Violence Law
Wills & Enduring Powers of Attorney
Estate Administration
Criminal Law
Traffic Law
General Legal Advice